Experience. Vigor. Skill.
Reliable Representation
For The Accused
Criminal Defense Attorney in Miami, Florida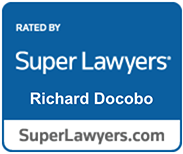 Richard Docobo
Attorney at Law
Richard Docobo graduated from Otterbein University in 1978 and decided to pursue his law degree and his passion for the defense of the accused. While still in law school, Rick was hired in the public defender's office in Miami and was considered a "natural" in the office. That job brought Mr. Docobo back home to Florida, where he has worked hard to build a solid reputation for his skills as a results-driven trial attorney. He was admitted to practice law in the state of Florida in 1982. Whether you live in Miami, Fort Lauderdale, West Palm Beach, Homestead, or Miami Gardens and need legal assistance — look no further.
MORE ABOUT MR. DOCOBO
Enter the Courtroom With Confidence
Prepare a strong defense with help from an experienced Miami criminal defense attorney.
Over 30 Years of Experience
Attorney Richard Docobo has practiced in a variety of legal areas throughout his career, including identity theft, drug offenses, fraud, and DUI. He can effectively guide you through the legal processes of defending your rights. Mr. Docobo is a past recipient of the FACDL "LIBERTY'S LAST CHAMPION" award
Offering a Collaborative Approach
He strives to be a great listener for every client that seeks his services. By better understanding you and the circumstances surrounding your case, he can tailor a strategy to work toward the best possible result for you.
Providing Personalized Solutions
You deserve an attorney who recognizes that your best chance for success depends on the care and attention provided to your unique case. Mr. Docobo does everything he can to secure a favorable outcome on your behalf.
Featured Past Case ResultS
United States v. Pavlenko, 838 F.3d 1168
This major federal decision was an important case for the business community as the decision recognizes that deceiving does not always involve harming another person; whereas defrauding does.
Reversal of a Large-Scale Federal Fraud Conviction
"Richard Docobo has gotten me out of many tight spots without a scratch. He just closed my last case where I had 14 felonies dropped to just three, which he got dropped as well."
—D.M.
"If you are looking for a smart, dependable with expertise look no further Mr. Docobo is experienced & knowledgeable he has done an awesome job as my attorney. He is professional, reliable and affordable who will get the job done!"
—Brenda
"Mr. Docobo is extremely knowledgeable in the legal system and knows all the tricks to keep you out of trouble. I highly recommend using his services as he is easy to talk to and gives you the facts straight up. Great lawyer!"
—Yandy
Choose a Knowledgeable, Skilled, & Caring Attorney
Whether you're facing a charge of fraud, identity theft, drug trafficking, homicide, DUI, or any other criminal offense, you can't afford to risk your future on a conviction. Richard Docobo, Attorney at Law, has more than three decades of legal experience and can provide sound legal counsel through a variety of cases.
When you find yourself on the wrong side of the law, choose an attorney known for experience, vigor, and skill.
Mr. Docobo has an excellent Martindale-Hubbell rating and is a recipient of the Florida Association of Criminal Defense Lawyer's Liberty's Last Champion award. He'll make sure you're fully informed of the consequences of your charge and, depending on the evidence in your favor, fight to reduce or eliminate your charges.
Just because you've been charged doesn't mean you're guilty, but taking on your case without the help of an experienced criminal defense lawyer can put the outcome at risk. Having a criminal record can have serious negative consequences for your future — from housing security, financial stability, and job opportunities.
Attorney Richard Docobo provides high-quality criminal defense services to the accused in Miami, Homestead, Fort Lauderdale, West Palm Beach, Miami Gardens, and throughout the state of Florida.
For strong support and guidance through your case, turn to Richard Docobo Attorney at Law. Regardless of what brings you to his firm, Mr. Docobo will work hard to provide you with peace of mind that your case is in good hands. He'll set clear expectations and communicate with you every step of the way. Call today.