Identity Theft Attorney in Miami, FL
Dedicated Legal Representation for Your Criminal Charge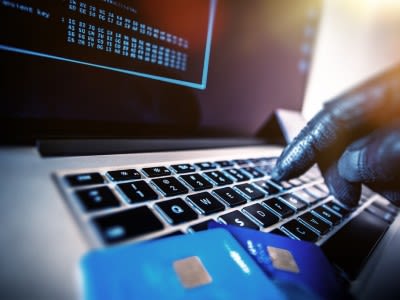 If you're under investigation for identity theft, you need to reach out to an identity theft lawyer immediately. Richard Docobo, Attorney At Law, in Miami, Florida has extensive experience defending clients dealing with charges relating to identity theft.
To make sure you are given dedicated and compassionate legal defense, contact him today to schedule a consultation.
Richard has helped many clients in a wide range of different legal matters. You can be charged with identity theft for stealing an individual's:
Name

Social Security number

Date of birth
You can also be charged with fraud if you have created fake debit or credit cards, bank accounts, tax refunds, and more. Discuss the details surrounding your charge with a dedicated identity theft attorney, and we'll build a strong defense that can work in your favor. Get started by contacting Richard Docobo, Attorney At Law, today.
When You're Charged With a Crime:
Remain Silent
It's true what they say in the movies: "anything can and will be used against you in the court of law." Even if you don't think what you are saying can be incriminating, it is not worth the risk.
Call an Attorney Immediately
The sooner you can get an attorney by your side, the sooner your legal matter can be resolved. With the help of an experienced lawyer, you may even end your case with a more positive result than if you tried to tackle this challenge yourself.
Don't Freak Out
Being charged with a crime can be intimidating, emotional, and overwhelming. If you are in the company of a skilled attorney that has worked with people in similar situations as you, you should not have to worry.
Know What's at Stake for Your Identity Theft Charge
Miami, Florida's Richard Docobo, Attorney At Law, will make sure you're fully informed before appearing in court on identity theft charges. An identity theft conviction can have a significant impact on your future and affect the course of your life. The severity of the punishment depends on the intended loss amount. Our identity theft lawyer will carefully review your case and determine the best approach to reducing or eliminating potentially disastrous consequences.
Jump-start the planning process by reaching out to Richard Docobo Attorney At Law of Miami, Florida today.